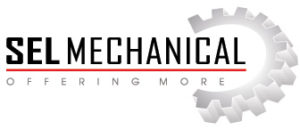 Specialists in designing, building and servicing commercial heating and ventilation systems, the SEL Mechanical division has over 20 years of experience delivering quality solutions.
Our company has extensive experience in the service, sales, installation and maintenance of all types of heating, ventilating and air conditioning systems for every type of building. We also service Environmentally Controlled systems.
With our full-line service company, you can be assured that your business needs will be met with prompt and professional service.  We specialize in troubleshooting problems with existing systems and providing scheduled maintenance to insure greater operating efficiency and economy.
If you have used our services before, we value your business and look forward to seeing you again.  If you've never tried us CALL US.   We guarantee you'll be satisfied!
We have IQP trained and competent staff to cover the below Class:
SS9 Mechanical Ventilation or Air Conditioning Systems

These staff have current IQP status at the below Councils:
Whanganui District Council
South Taranaki District Council
Tararua District Council

On Call / After Hours We provide an on call 24/7 service to many of our clients including the following:
Restaurant Brands
Tasman Tanning
Supercheap Stores

On Call contact number 021 839 761

SEL are authorised suppliers, installers, and service agents for the following products:

These brands are recognised in the industry as best and most reliable products currently available on the market.  All come with a five year warranty.
Key Projects: